Digital version of the December 2019-January 2020 Stambourne Newsletter, the bi-monthly printed newsletter published and distributed by Stambourne Parish Council – No: 254
STAMBOURNE PARISH COUNCIL
Parish Council meetings for 2020 will be:

Thursday, 23rd January 2020
Thursday, 12th March 2020
Thursday, 21st May 2020
Thursday, 23rd July 2020
Thursday, 17th September 2020
Thursday, 19th November 2020

All the meetings take place in the Village Hall at 7.30pm and are open to the public.
Full minutes are available at stambourne.com/parish-council.
Debbie Hilliard, Parish Clerk
debbiehilliard614@gmail.com, 01440 785 629
---
STAMBOURNE CONGREGATIONAL CHURCH
News from the Chapel
It is the confusion of not knowing the test that allows our politicians, and many other people in society, to get away with a truth that is perhaps not "the whole truth", and maybe not a universally held truth!
And yet we can't argue with the fact that truth is of paramount importance to the workings of society. Without understanding truth any definition can be used and we can fall into the trap of accepting anything as holding the truth, which can lead, as we have seen in history, to whole nations purging themselves of a particular group of people based on some philosophical argument that this is the universal truth.
It may be that they consider one race, one set of mental of physical abilities, one set of beliefs, as less than themselves and worthy of removing. But can this be true? For how is that truth measured? Often a definition comes from one person, based around a philosophy held by that individual. It becomes a very selfish truth, based around what we wish were true, rather than actual facts. One of the Oxford Dictionary definitions of truth is "That which is in accordance with fact or reality". And that leads us into a much more complicated discussion, for we then have to define what is factual and what is not, what is real and what is not!
Try this at Christmas, perhaps as conversation opener! When you are sitting around with a group of friends, or family, make a statement and follow it with the words "and that is the truth". You will quickly discover how many other versions of truth exist in the room! So where are we to get our definitive truth? Where can we look? Well there is only one person in the whole of history who has ever claimed to be "The Truth". And His definition of truth told us to first love God and then love one another as He loved us. With that in mind it is difficult to argue any of our self-held truths if we first "love one another". For if the truth we hold causes us to put anyone down, causes us to consider anyone less than ourselves, causes us to believe our truth is better than theirs, we fail the first test!
How can we love one another at the same time as putting another down, persecuting them, considering them of less worth than ourselves? When Jesus, whose birthday we celebrate on December 25th, said "I am the truth", He wasn't laying down lots of laws and rules. He was just telling us that the fundamental test of truth is to love one another. And if any politician or political representative says they are telling the truth, just use the test to see whether their statement stands up to that test.
Does it show love for all people? Or is that truth defined in their own agenda, aggrandisement, or ambition, and so puts everyone else down as not knowing or having the truth? Do enjoy your Christmas, time with family or friends, and have courage to discover how many definitions of truth there are in your household or circle of friends! But above all "Love one another!" – however hard that may be!
Have a peace filled Christmas and may God bless you all through 2020!
Every blessing,
Adrian Burr, Minister

CHRISTMAS SERVICES
Sunday, 22nd December 10.45am
TRADITIONAL CAROL SERVICE Carols and readings followed by refreshments

Wednesday, 25th December 9.30am
CHRISTMAS MORNING CELEBRATION SERVICE A short celebration giving you time to get back to prepare the Christmas Lunch! We will also be providing a Christmas meal for those who will not be with their families at this time. If you know of anyone who would like to come along please let me know by 15th December. The meal is usually served around 1 pm and entertainment and activities take us through until 4 pm! Numbers are limited!!

Sunday, 29th December 10.45am
Preparing for the Year ahead A service of dedication.
REGULAR ACTIVITIES

Contacts: 
Adrian Burr, Minister, aburr@inbox.com, 07983 656 166
Margaret Mead, Secretary & prayer request, margaretannmead@gmail.com, 07561 283 587
Jill Holmes, Project Lead & Stambourne Chapel Care, holmesjill30@gmail.com, 07883 423 528
Find us on Facebook: Stambourne Chapel or Stambourne Chapel Care
ST. PETER & ST. THOMAS BECKET PARISH CHURCH
It seems a long time since our Harvest Festival on 29th September. A big thank you to all those who decorated the Church and to those who attended the service which was led by Rev. Liz Paxton.
On 20th October we held a "Taize" service which was attended by a congregation of 22. Brian Moody from Toppesfield played the organ and the choir, also from Toppesfield, sang the chants so perfectly. This type of service is one that we will repeat in the near future.
The Remembrance Sunday commemoration was attended by 30 from the Church and Stambourne Chapel. A big thank you to Sally Croft and Adrian Burr for leading us in this moving service. The collection received has been sent to the Royal British Legion.
SERVICES AT STAMBOURNE FOR THE NEXT TWO MONTHS
RECTOR'S RAMBLINGS
STAMBOURNE LADIES GROUP
Here are some of the fabulous things we're planning for 2020:
Coach trip to London to see "9 to 5 The Musical" at The Savoy Theatre
Fill a hanging basket to take home demonstrated by "Plants that Grow" followed by refreshments at "Petals"
Tasting evening at Great Yeldham Hall Distillery (may need taxis home!)
Chocolatier comes to Stambourne, the best ever!
M&Co Autumn Fashion Show
"Shelley" author Shelley Hull's inspirational memoir
Glass fusion — Glass blowers will show us how to create a glass vase to take away, followed by drinks at the Red Lion, Sturmer
Three course "Picnic at the Pavilion" bring your own tipple
Join us from 7pm (for 7.30pm start) every second Wednesday of the month (except January).
Also members book swap with coffee and chat every first Wednesday of the month (except January).
Contact: Vicky 07778 410376 or Lorna 01440 785573 for more details.
STAMBOURNE VILLAGE HALL
Regular activities
Silver Link Club
NEXT MEETINGS
STAMBOURNE ACTIVITIES
---
---
---
---
STAMBOURNE SUPERFAST BROADBAND UPDATE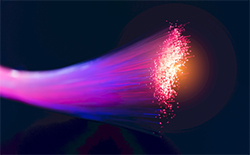 Gigaclear are now live along Cornish Hall End Road, Stambourne.
Full-fibre broadband (up to 900Mb/s) can now be ordered and connected for premises along Cornish Hall End Road from Gigaclear. This is the fastest broadband available in the country, with speeds from 30Mb/s to 900Mb/s depending on the package you buy. See gigaclear.com for more information.
This is part of the "Superfast Essex" roll-out which may include other parts of the village in the future.
Separately, County Broadband aim to start their work in other parts of the village "early in 2020". This will also be a full-fibre service offering similar speeds, although it's currently unknown when the service will actually be available.
See stambourne.com/category/broadband for updates on internet improvements in the village.
Download the Stambourne Newsletter as PDF
This document is now available for download by clicking the link below: